New connections discovered. What old routes overlooked.
The second wave of the COVID-19 pandemic posed severe hurdles in the transportation of manufactured products to distributors. Our ability to serve our customers' needs was being compromised. So, the team put their heads together on how to circumvent this situation and ensure seamless business continuity.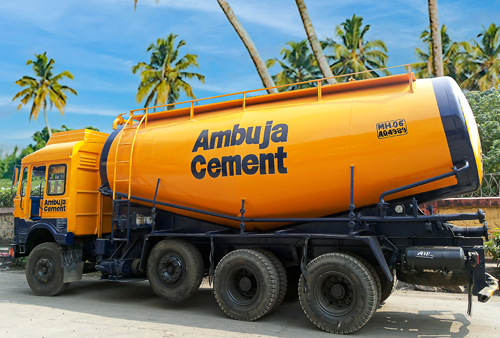 The team decided that it was time to refocus their energies and accelerate its digitalisation efforts. By now, the Transport Analytics Centre (TAC)—launched a couple of years ago—had evolved and moved to the next level, addressing the twin needs of trucker safety and real-time route optimisation. TAC had now become the single source of truth for the entire supply chain.
Soon, TAC fine-tuned its features to optimise production and despatch schedules, rationalise routes, help build a more robust order allocation programme, thus enhancing management of the e-platform driven freight procurement.
As a result, our trucker partners' minimised time spent on roads, optimised pick-up and delivery, ensuring all essential documentation was easily available on their devices for swifter transit. For Ambuja, it provided a single-window view for the efficient management of costs, time, driver well-being and customer satisfaction.
Besides, this marked a significant milestone in Ambuja's journey towards automation of our processes and controls.
Buoyed by a commitment to get the job done well AND rejuvenated by the spirit that every challenge is an opportunity to do better, THE TEAM went the last mile to ensure digitisation would come to the rescue of serving our customers better.