We paused to prepare better. And then surged ahead to achieve.
The cement plant of the future will embrace digitisation and sustainability trends to earn a competitive advantage and build resilience.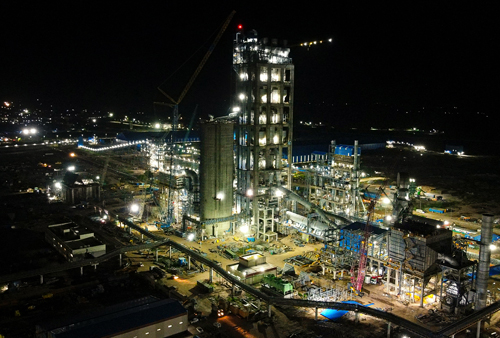 Challenging times in the recent past have proved the importance of building resilience into the core of any manufacturing industry. The path forward for our industry is clear - embrace digitisation and sustainability in the cement plant.
Ambuja has incorporated both these trends at the core of its planning as evident with its newest plant, Marwar Cement Works which is clearly a trendsetter as a Plant of Tomorrow.
With the vision that the cement plant of the future would boost productivity and efficiency, innovations were incorporated in Marwar right from the planning stage. A strong technological base facilitated a fully-integrated cement value chain, across different functions.
The entire operation of Marwar Cement Works is guided by the state-of-the-art Robotic Lab, which has the highest number of auto sampling points. Robotic arms across the plant, collect samples in capsules and transport to the lab for analysis with absolute accuracy guaranteed without any human intervention. Automated sampling has eliminated hazards associated with physical sampling besides creating a dust-free environment in labs and sample rooms.
Mining operations are assisted by another advanced technology that examines limestone samples at 1/10th of a second and updates operators on consistency of input materials within minutes. Besides time, fuel consumption is reduced due to consistency in raw material; and thus energy is saved.
This targeted and effective maintenance lengthens the lifeline of the equipment. The plant's environmental footprint is minimised, securing its license to operate across locations. All non-value added tasks are automated and real-time information is remotely available at all levels to make better decisions.
The swift turnaround is an example of spirit that has helped Marwar stay ahead of competition. we had only visualised a plant with this level of technology, automation and digitisation. For us at Ambuja, it is a dream come true.