Technical services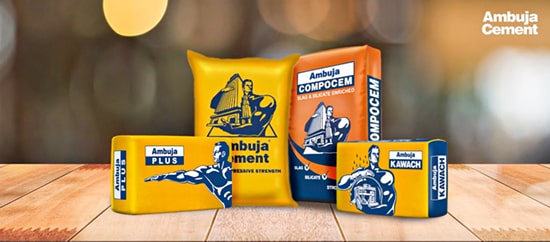 We have developed various products and solutions with 'Ambuja Certified Technology' to enable sustainable construction, which has become a key differentiator for the Company. Our Technical Services team undertakes various initiatives to promote sustainable construction. Instant concrete mix proportioning solution, which reduces usage of natural resources, is one onsite construction solution provided by the Company. During the year, this solution was provided to 14,824 customer sites, leading to a saving of ~17.20 million litres of water. Modular Curing or Zero Water Curing solution is another such sustainable construction solution, which was provided at 1,994 sites, saving ~24 million litres water at construction sites.
Our team is also creating awareness about Rainwater Harvesting (RWH) solution and helping customers implement the same at their sites. During 2021, RWH solution was provided at 100 sites, conserving ~8.5 million litres water annually.
Our applicator training programs have helped masons and contractors upgrade skills across the country.
During the year, 514 contractors were covered under various training programs and 1,000+ contractors were educated digitally at the height of the pandemic.
1,994
Customer sites advised on Zero Water Curing solution, leading to saving of ~24 million litres water