SUPPLIER ENGAGEMENT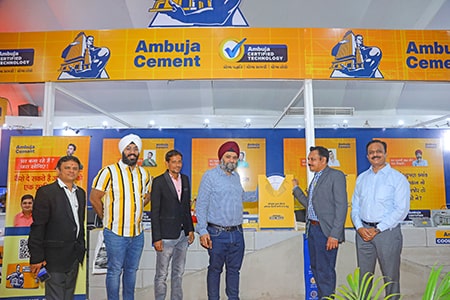 We engage with our suppliers through issues concerning health and safety, contractor safety management, sustainable procurement, anti-bribery and anti-corruption directives, thirdparty due diligence and automation in SAP-Ariba. We encourage our business partners to imbibe our corporate values and demonstrate good corporate citizenship and follow sustainable practices. The Sustainable Procurement Initiative (SPI) includes a thorough assessment of our suppliers, who are mapped as per SPI guidelines on high, medium or low risk parameters.
In 2021, we engaged with 8,312 Tier-I suppliers and prioritised potential high-risk suppliers based on three categories − Anti-Bribery and Corruption (ABC), sustainable development and contractor health and safety. Suppliers who make up 80% of the allocated total spend are classified as critical. 1,095 suppliers were identified as 'critical' among the total Tier-I suppliers. The top three categories of critical suppliers include production service providers (including manpower contractors), facilities service providers and logistics service providers.
We introduce our suppliers to our Code of Business Conduct for Suppliers commonly known as Supplier Code of Conduct (SCC), and obtain their consent to follow the Code, which sums up our expectation from them in all procurement dealings. The SCC covers standards specified in Social Accountability Standard SA 8000 and EMS ISO 14001. We intend to undertake capacity building for our supplies so that they have their own sustainable procurement policy.